Soon, UUSRF is planning a garden clean-up. Let us know if you can help.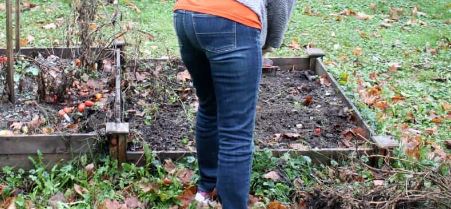 If you bag leaves, please feel free to drop them by for composting in our garden; but don't forget how essential leaf litter can be for local overwintering pollinators and native seeds in your own yard and gardens!
PLEASE ONLY BRING LEAVES FROM NON-CHEMICALLY TREATED AREAS!!!
This winter we will have up a small high tunnel to keep some kale and herbs going as well as to help get a jump on seed starting for Spring planting. Garlic will be planted in the food garden!