"Our mission is to nurture our community, to help our children learn, to grow spiritually, as we seek wisdom and justice."

– Unitarian Universalist Society River Falls (UUSRF)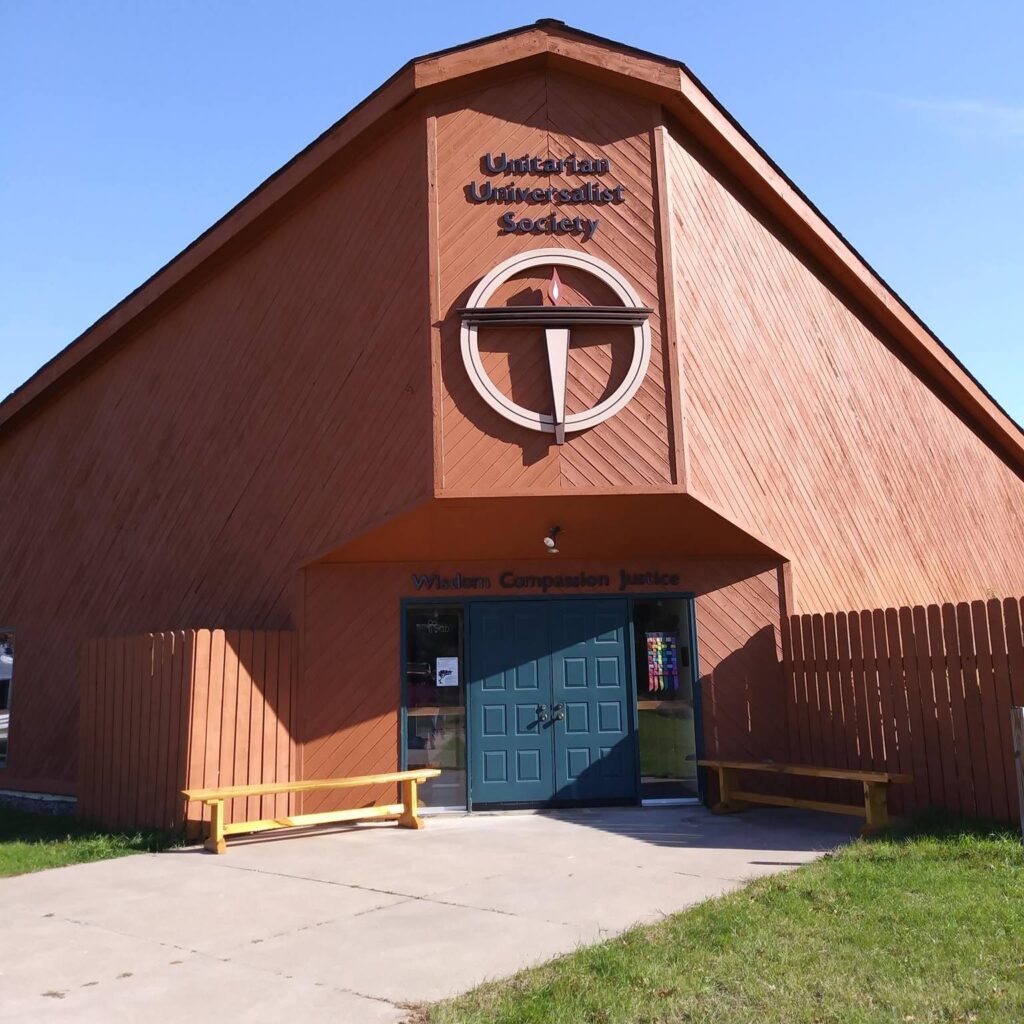 Unitarian Universalist Society of River Falls
Welcome
Hello and Welcome to the Unitarian Universalist Society of River Falls (UUSRF)
Unitarian Universalism (UU) is a religion characterized by a "free and responsible search for truth and meaning". Unitarian Universalists are unified by our shared search for spiritual growth, guided by a dynamic, "living tradition".
If you seek a religious home in which wisdom, compassion towards others, and justice are the guiding principles, you've found a religious home here.
We are located approximately 2 miles south of the intersection of Cascade and Highway 65 in River Falls.
Unitarian Universalist Society of River Falls
N8010 US Highway 65
River Falls, WI 54022
Email: uusrfon65@gmail.com
Children are welcome. The nursery is equipped with a loudspeaker. Parents who wish to keep children with them during the service are encouraged to take advantage of Child Activity Bags. We also have outdoor space with a playground, garden, and paths.
UUSRF is a welcoming, liberal, religious congregation striving to nurture our community, help our children learn, and grow spiritually.
Welcoming Community. We welcome you to drop by on Sunday morning and see for yourself. See our calendar for more details.
See the Calendar for more activities: Click Here.
Sunday Service:  10:30 AM
Phone for cancellation or other information, please call our Board President: 715-425-5115
Please explore our grounds. With a garden, paths, and play area, we encourage you to visit us at UUSRF.