We are a lay-led, all-volunteer Participatory Society of like-minded individuals. Some of us are members and others are friends. You are always welcome to join us. Our activities include all things related to supporting each other, our grounds, and our building.
Scheduled Activities – Check the Calendar for dates and times of meetings. Due to COVID, some activities may be put on hold for now. Email for more information at: uusrfon65@gmail.com
Live Poets: meets at the church on 1st and 3rd Wednesdays at 3:00 pm. If you love poetry, join us and share.
How Does Your Garden Grow? Winter meeting time: noon every Tuesday at the church. Please bring your lunch and join us. Permaculture-based discussions, gardening outreach
Meditation: schedule a time with a qualified meditation teacher to get you started
Garden Work: time scheduled for group work in our garden during the summer months
Campfires at the New and Full Moon: gather at sundown in our backyard to sit around the campfire with friends
SOAR: meets on the 1st Wednesday, our hub for all activities related to Social Outreach, Action, and Response
Connections: meets on the 3rd Wednesday, Our hub for communications, publicity, and membership outreach.
Board of Directors meetings: meets the 3rd Wednesday at 6:30 pm. Board members are elected by the members of the society. All interested people are welcome to attend the meetings.
Programming: meet to discuss and plan the activities associated with Sunday Service
Administration: meets as needed for finances, fundraising, building maintenance, and grounds care.

Opportunities to Build Community at UUSRF…
attend Sunday Service
bring your family
visit after the service
join instant choir
provide music
offer and share rides
participate in scheduled activities
connect with like-minded people
attend potlucks & picnics
attend special events
walk the labyrinth
walk the path around our 5 acres
playground play
plant in the garden, and other gardening activities
dance in the community room
play games
sponsor and attend films
alone time in the woods
share your skills
suggest a new activity
contribute food for fundraisers
join workdays in the building or on the grounds
mow the yard in summer
shovel the walks in winter
teach classes
attend classes
help with opening & closing on Sunday
greet on Sunday morning
light the Chalice
present at a Sunday Service
preside at a Sunday Service
rent/use the space for your own event
Silent auction fundraiser items contributed and purchased
Mother's Day Brunch fundraiser
Father's Day outdoor campfire lunch after service
Labor Day Picnic on Labor Day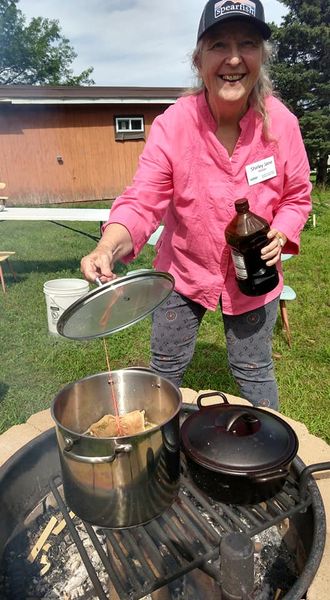 "We have arrived where we are because of all that lies behind us. Finally, effective worship asks us to stretch forward. It has a dimension of aspiration."

― John Buehrens, A Chosen Faith: An Introduction to Unitarian Universalism