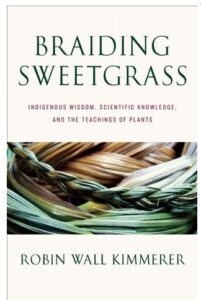 Instead of regularly scheduled Sunday Services, on Sunday, August 28 we will have:
The book group meets at 9 a.m. to discuss the first 38 pages of Braiding Sweetgrass by Robin Wall Kimmerer. According to GoodReads.com, in Braiding Sweetgrass, Kimmerer brings lenses of knowledge together to show that the awakening of a wider ecological consciousness requires the acknowledgment and celebration of our reciprocal relationship with the rest of the living world. For only when we can hear the languages of other beings are we capable of understanding the generosity of the earth and learning to give our own gifts in return.
Meditation at 10:30 a.m.
Meditation: The 5 essential points
1: awareness of the present moment.
2: subduing the negative mind.
3: mindfulness of the meditation object.
4: dawning awareness.
5: unwavering commitment.