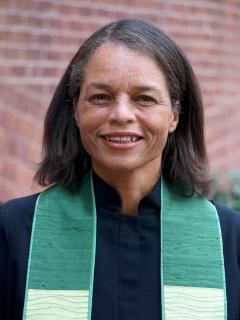 Dear Friend,
How is it with your spirit today?
If you have been following the news, if you have friends or family in harm's way, if you have cultural or religious ties in Israel or Gaza, your spirit may well be stricken— stricken with grief, with rage, with blank shock, or perhaps with the fierce longing to offer help those in the center of the suffering.
In a time marked by communal trauma, it helps to breathe, to move our bodies, and to pay attention to the experience of our senses—touch, smell, sight, hearing, taste, as they are available to us.
The atrocities the people of Israel are experiencing are a horror, unspeakable.
The utter devastation of the people of Gaza is a moral and humanitarian nightmare.
It is a profound spiritual challenge to confront the full complexity and historical nuance of this conflict, while holding fast to our principled commitment to justice and peace.
There are no adequate words for this moment, but to those most intimately impacted by expanding violence, I wish for you the healing balm present in your own culture or tradition. I wish for you the succor of community connection or a symbol or a practice that reflects back to you the inviolable beauty of your heritage.
For our faith, I wish adequate theologies that equip us to grapple with abiding questions about evil, sin and suffering. These aren't easy topics for Unitarian Universalists, but they are essential if we are to meet the current crisis with wisdom, compassion, and effective action. As you navigate these days, as you discover how to take care of yourself and those you love, how to participate in movements for liberation, justice and peace, may you carry with you the gift of your breath, the beauty of your being, the miracle of your living body, and the vibrant legacy of your elders, ancestors, and communities.
In the words of UUA President Rev. Sofía Betancourt in her statement last weekend, "We are one global family living tenuously on the same human-impacted Earth. Let us center ourselves in justice as we call for peace."
As we learn more about how UUs can offer support, we will share that information.
Take care, dear folks,
Rev. Lauren Smith
UUA Director of Stewardship and Development