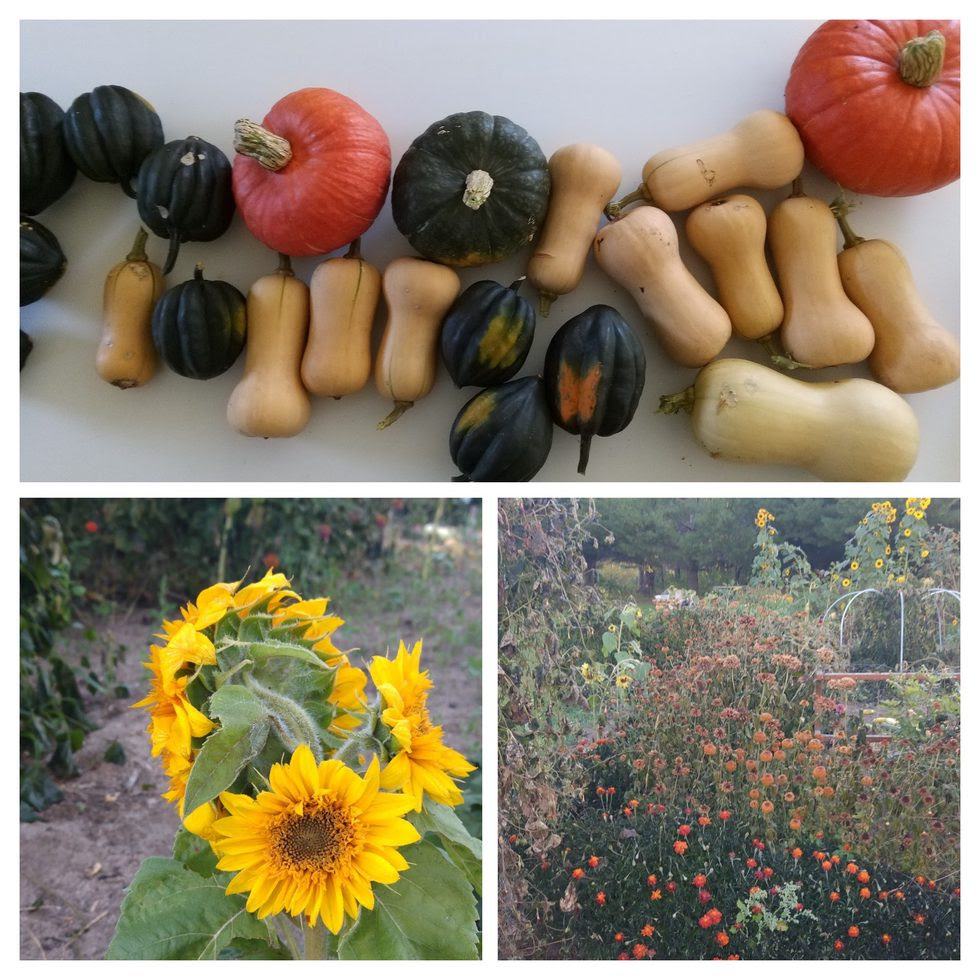 Our garden was very prosperous this year and there several squash varieties that will be available end of this month. They are currently curing up and should be delicious!
The first frost hit last week and another is expected any minute now – We hope to be able to do some garden clean up on the 16th after the service, if you bag leaves please feel free to drop them by; but don't forget how important leaf litter can be for our local overwintering pollinators and native seeds in your own yard and gardens!
This winter we will be having up a small high tunnel to keep some kale and herbs going as well as to get a jump on seed starting and Spring planting!