Three part series on empowering leaders to support trans/non-binary community members.
Find out more at: https://www.uua.org/southern/calendar/region/caring-trans-families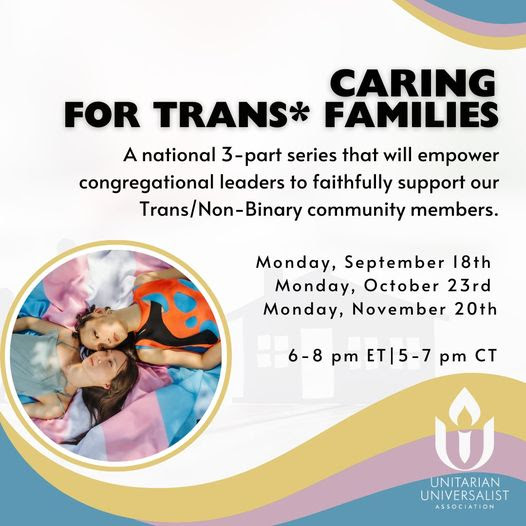 Event format: Online Webinar
Dates & times:
Type of event: Webinar
Sponsor: Southern Region of the UUA
Join Regional Congregational Life staff and consultants for a national three session series that will empower congregational leaders to faithfully support our transgender/non-binary community members. In this series, we will examine what multi-faceted support looks like including pastoral support, structural support and resources to help congregations work toward radical inclusivity, and advocacy in the public sphere.
All sessions begin at 5:00 PM-7:00 PM Central Time.
Your individual registration covers the entire three session series.
Registration will close on September 12th.
Spaces are limited—Register today.